Dr. Amandeep Sandhu, DVM, is a veterinarian in Oakland who has practiced veterinary medicine for several years.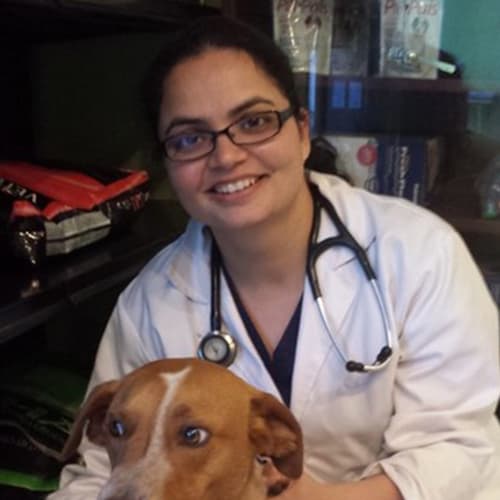 Dr. Amandeep Sandhu
Being raised in country side and being from a farming family, Dr Sandhu developed a deep bond and interest in animals since childhood. This close proximity with animals since childhood made her to pursue her degree in veterinary medicine. She graduated from Guru Angad Dev Veterinary and Animal Sciences University in 2008. After that she practiced in India for one year and decided to move to US.
She got her accreditation through Educational Comission for Foreign Veterinary Graduates and became a proud member of American Veterinary Medical Association.
She has a family of a loving husband, two cute daughters and a naughty weimaraner, the Jungle boy, Mowgli and a miniature poodle, Gabbar.
Education
Completed B.V Sc and A.H, degree from GADVASU, India
Completed accreditation with Education Commission for Foreign Veterinary Graduates.