Dr. James Ossiff, DVM, is a veterinarian at East Bay Veterinary Clinic in Oakland. Learn more.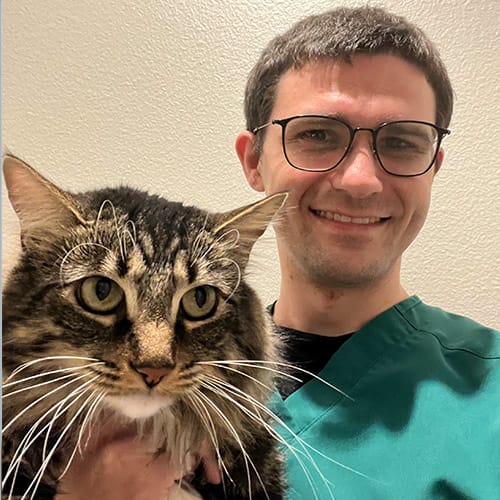 Dr. James Ossiff
I went to undergrad at Michigan State University and got my DVM at Western University of Health Sciences in 2022.  I am originally from Southern California, so I chose to experience real winter for my undergrad degree.  I do not like real winter.
I have 2 cats named Fry and Laurie whom I adopted in vet school.  While I enjoy seeing cats and dogs, I also like to see other kinds of small mammals.  I am looking to be involved in local veterinary associations and be a part of the community.